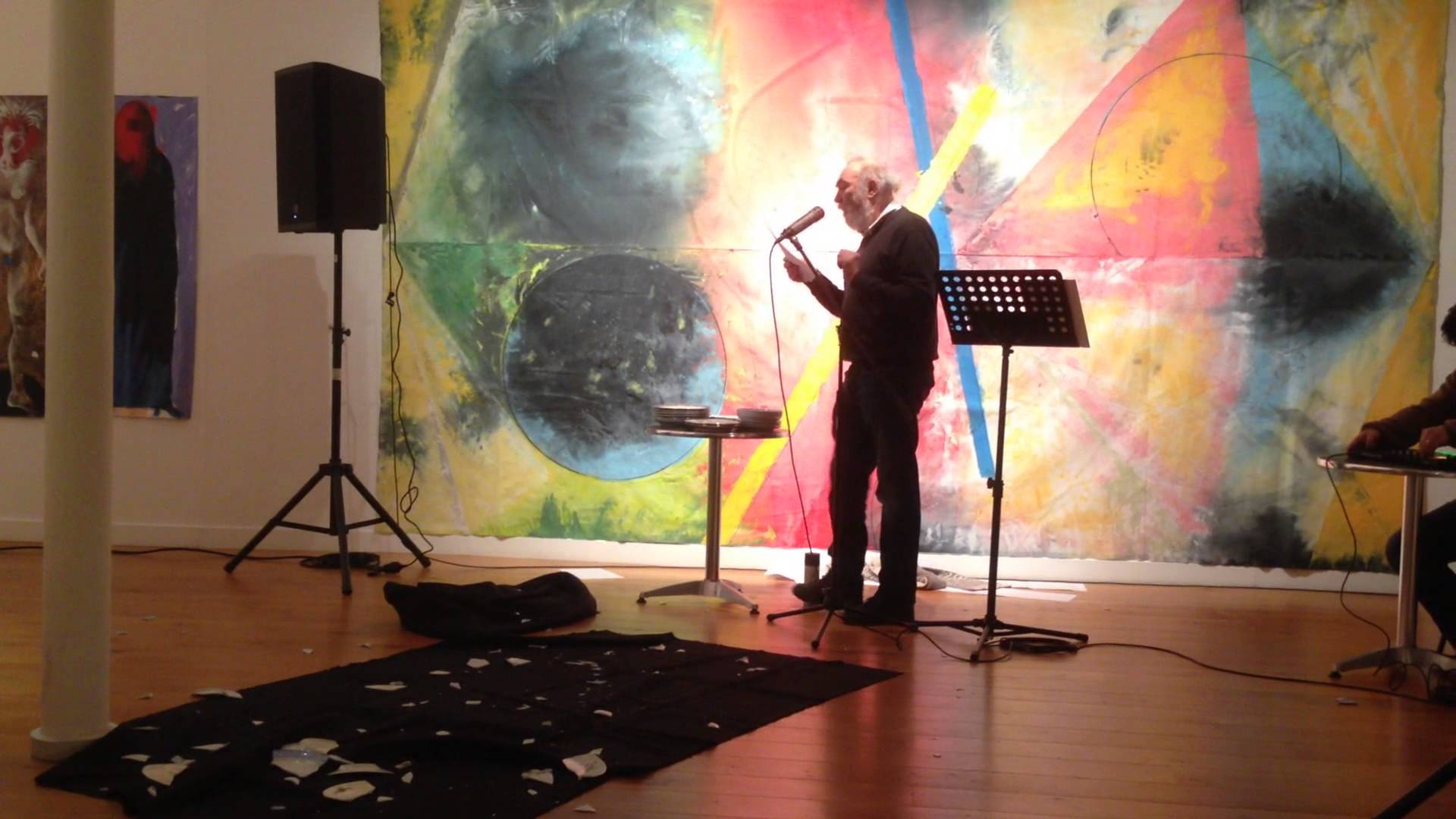 With the Germain Roesz / Gaëtan Gromer duo, texts and sounds are crushed , eaten, proclaimed , declaimed , misappropriated, thrown, kneaded by the poet and the musician who create, along this performance, their own language.
A kind of poetics workshop that improvise forms already there. A language in the language .
With the voice, the scansion, to open the meaning, to shift, to struggle with words.
With the digital tools, to multiply possibilities, to distort, to recompose, to struggle with sounds.
Avec le duo Germain Roesz/Gaëtan Gromer, les textes et les sons sont triturés, mangés, proclamés, déclamés, détournés, jetés, malaxés par le poète et le musicien qui créent, le temps de la performance, leur propre langue.
Une sorte d'atelier poïétique qui improvise des formes déjà là. Une langue dans la langue.
Par la voix, la scansion, ouvrir le sens, décaler, en découdre avec les mots.
Par les outils numériques, multiplier les possibles, déformer, recomposer, en découdre avec le son.